Installation
Shark Chrome Shop is now offering installation services for our products. Installations are done by appointment and fees may vary based on the product. Follow the information below for more about your installation services.
Appointments

Installations are done by appointment only. Appointments can be scheduled from Monday-Friday 8:00am-3:00pm. For availability or to schedule an installation, please contact our store.


Contact Us

Pricing

Pricing for installations vary based on the item or truck model. Please contact our store for a quote.

Keep an eye out for any installation discounts & offers!

Contact Us
FAQ's
Can I get an item installed that I did not purchase from Shark Chrome Shop?

Our company only offers installation for our products. For installation of any other items , please contact a mechanic.
Can you guarantee that an item will fit my truck if I install at home?

Shark Chrome Shop is not liable for issues related to sizing. Buyers are accountable for ensuring they are selecting the size that best fits their truck.
Can I get my bumper fixed at your store?

Our company does not offer repairs. For any damaged items purchased from our company, please refer to our store policies or contact our store.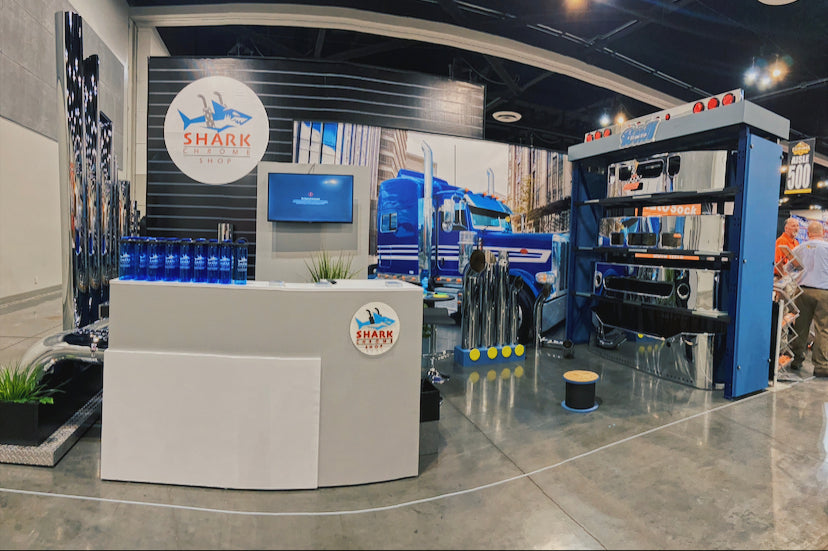 Store Hours & Location
Monday-Friday 8:00a.m-5:30p.m.
Saturday 9:00a.m - 4:00p.m.
Sunday Closed
2300 E Steel Road Colton CA 92324
Click Here for Directions